Last Updated on 15 June, 2023 by FKC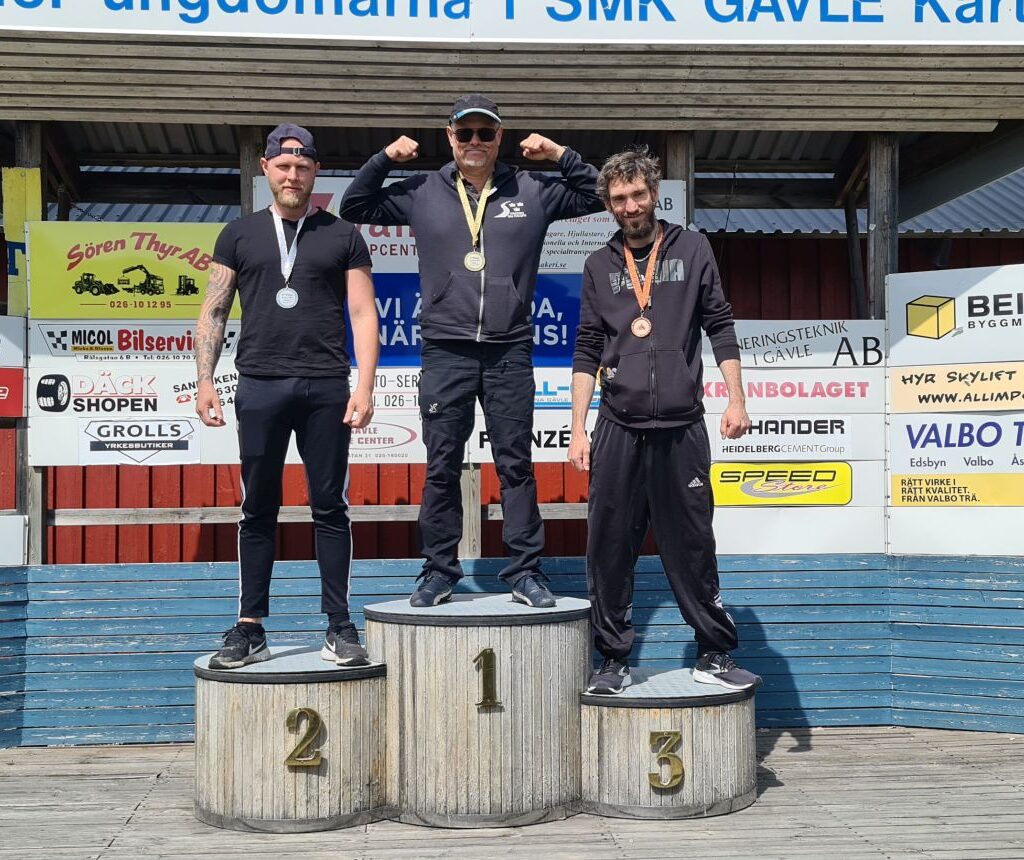 This year we visited Gävle Motorstadion Rörberg for the first time since 2017. Good memories came back right away about the good races we've had there. Now it's a new chapter and a new race. But the same ol' track… There were 5 Championship rookies this time and directly from the start they showed that they aren't easy to deal with. Tommie was driving for the first time on this track and managed to outrun everybody else by showing the best lap time in Qualification. His buddy Jimmy appeared right after him on the leaderboard. Then were Mattias and Tomas, followed by Kim, Igor and Berke. 2 other rookies Yaxum and Anton closed the Qualification list.
Right after the green flag waved in the Semi-Final Tommie was battling with Jimmy as well as Kim vs Tomas. Mattias found an opportunity to climb on P2 and he successfully took it. Then Igor took his opportunity and passed Tomas, then Kim. But they fought back. Eventually Igor held P4. He couldn't get closer to the top 3, since they were already far in the front. Mattias was following Tommie every corner waiting for the mistake. They exited the last corner together on the last lap, and Mattias had a bit better speed that brought him a pole. Jimmy was feeling lonely throughout the whole session in P3. Kim lost yet another position to Berke and finished 7th. In the back of the peloton Anton and Yaxum exchanged their positions.
On lap 1 of the Final run there was a 3-way battle in the front, a 3-way battle in the middle and a 3-way battle in the back of the pack. Igor lost 2 positions on the start to Tomas and Berke. Then even almost to Kim. Tomas and Berke were all over the place fighting for P4. They switched places a few times, but Tomas went wide and Berke took the spot. Later he reached Jimmy and threw his elbows out to take P3. Meanwhile Tomas went wide again and let Igor through. We don't know what kind of insect was Berke beaten by before the Final, but he continued his breakthrough and reached Tommie's P2. Another cool fight and Tommie just couldn't hold the Turk. Once Berke took 2nd place he ran into a little hole in a fast corner's apex and spun! Tommie, Jimmy and Igor avoided a standing still gokart at the last moment. What was a perfect run ended up a disaster for Berke. However, he was able to return to his starting place and end the race on it. In fact, everyone managed to finish in the places they started. As if there has never been any fight on the track… This means that Mattias came 1st and won the 2023 Gävle GoKart PRIX!
With this victory Mattias extended his lead in the season's leaderboard. Igor and Berke came back to Top 3, while Tomas returned to Top 10. Championship rookies Tommie and Jimmy ended up on the podium, while Tommie even got TQ in his first race.
It was a really fun race! And we want to thank Gokart Gävle staff for support and as always – our participants, without whom all this wouldn't be possible! Race documentation is stored here.
Our next race will be the last before the summer break. Hurry up and apply for it! 🙂